$23.99
Lunch box is made of food-safe plastic, odourless, two separate compartments, removable inner container, seal against leaks, easy to warm up the food, a practical, foldable handle.
Lunch box has double heating and thermal insulation function, it is possible to heat food anywhere and anytime. Universal lunch box for study, school or work, with this lunch box you can warm our food on the go, no microwave
The handy carrying handle allows you to easily transport your meal, so you can always enjoy a hot meal on the go. Simply connect the lunch box to a power outlet with the supplied power cord and enjoy the meal in a short time.
The interior of the box can be separated, easy to clean. You can use this lunch box for hot and cold food, but it can also be used to heat meals up and keep them warm. It is energy saving
The inner containers are made of heat-resistant materials, ROHS safety standard, while the connector is in accordance with CE standards safety certifications.
描述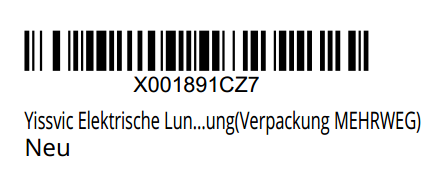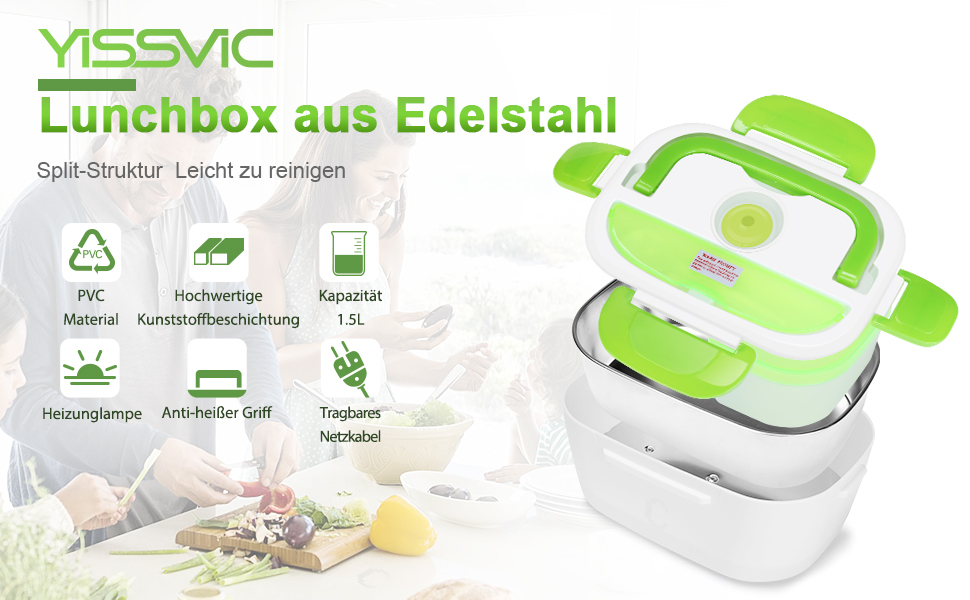 Yissvic Household Electric Lunch Box
Split compartments: easier to clean.
High-quality material: PP material for high-quality food
Anti-scald design: portable, easy to lift, avoid burns.
Design for storing spoons and other utensils
Light display: intuitive operation.
Waterproof socket: avoids voltage drops.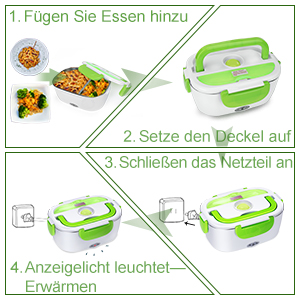 How to use:
Insert the food insert the lid and insert the plug. When the light turns on, it starts to heat up. Enjoy the food.
Note:
Recommended warm-up time: 50 minutes (the temperature setting may depend on various factors, e.g. e.g. whether the food has been taken directly from the fridge or not, or depending on your personal taste, if you like more or less hot food. Food warmer cannot be placed in the microwave or in the fridge.
Box contents:
1 x heating lunch box.
1 x spoon.
1 x fork.
1 x power plug.
1 x user manual (English language not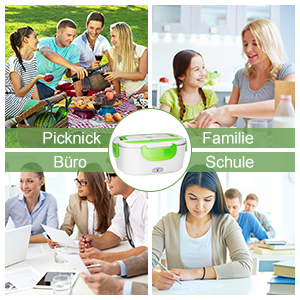 Precautions:
The heater can not be used in the car. The food warmer for domestic use and the car have different voltages, the power cables cannot be replaced between them. It can not be used for cooking meals. It is forbidden to put it in the microwave. It is forbidden to sterilise or disinfect it. Do not immerse it in water. Do not place it in the freezer. To heat the power plug. Do not turn on the device if there is no food inside.
Safe material for health.
Safety: PP material for high quality food, no smells and harmful substances when heated. It is resistant to high temperatures. Anti-scald design: portable, convenient to lift, avoid burns and easy to transport. Waterproof socket: avoids voltage drops.
Product specifications:
Material: Stainless steel lining.
Capacity: 1.5 litres.
Voltage: 220 V.
Rated power: 40 W.
Frequency: 50 Hz.
Size: 23 x 16.5 x 10 cm.
FAQ:
Q: Why is the food still not hot after 40 minutes?
A: (1) There is no set time, the heating time varies depending on the capacity of meals, refrigerator, weather conditions, preferred heat and other factors.
(2) The performance of the food warmer cannot be compared to that of an oven or microwave. The main function is to heat the food.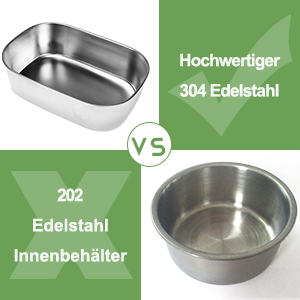 High-quality stainless steel.
The Yissvic stainless steel electric food warmer is made of high-quality 304 stainless steel, smooth surface, good heating effect, more reliable.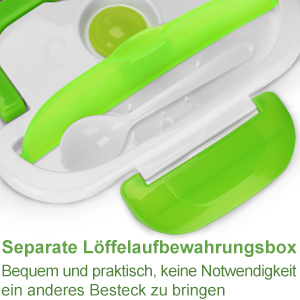 FAQ:
Q: Can I put the warmer in the microwave?
A: No, the heater cannot be placed in the microwave or refrigerator.
Q: Can I cook with it?
A: No, this product must not be used for cooking.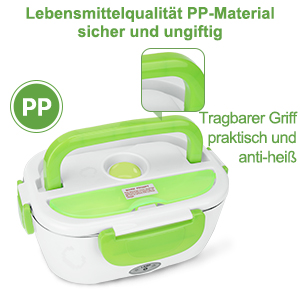 FAQ:
Q: Can the heater be used in the car?
A: No, the power is not the same and the socket is not compatible (in our shop there are special food warmers for cars).