$39.99
Environmentally friendly material: the gym piano baby play mat is made of environmentally friendly PP cotton material, soft and comfortable, take care of every inch of your baby's skin.
Piano pedal with adjustable angle: the piano pedal of the play mat is adjustable and the soft light and pleasant sound can attract the baby's attention. By kicking or tapping the piano keys, the baby can perform stretching exercises and thus improve their flexibility and motor skills.
Equipped with lullaby and nursery rhyms: the piano play mat is also equipped with 10 types of lullabies and 10 children's songs to improve your baby's hearing and sleep.
Train your baby's body coordination: the gym piano baby play mat can train your baby's limbs such as kicking, steps, lifting, rolling and gripping at a young age, and thus train the coordination of the limbs of your baby.
【5 different hanging toys】Baby play mat is also equipped with different hanging toys, rich colours and toy sounds can attract baby's attention and identify the colour.
描述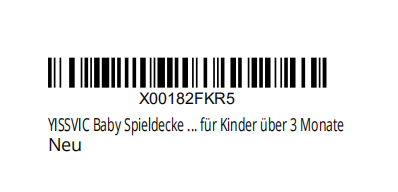 Yissvic Baby Gym Piano Play Mat – Train your baby's physical coordination and improve their flexibility.
0-6 months: train hand and head coordination skills.
6-9 months: back training.
9-36 months: exercise arm strength and hand brain coordination
Installation steps:
1. Place the play mat with the printed side up on a flat surface.
2. Run the three straps through the slits on the side brackets of the play mat.
3. Make sure the tabs on the connectors of each strap form a T-shape under the bracket.
4. Pull the play mat up and make sure it is attached to the stand.
Box contents:
1 x baby gym piano play mat.
5 x hanging toys.
1 x multi-function piano.
1 x bow.
2 x brackets.
1 x manual (English language not guaranteed).