$17.99
【133 Pcs Marble Run Set】 It contains 103 Pcs race track components and 30 Pcs marble balls(Marble size: 0.4 Inches)
【Safe and High quality Material】 This Marble run set is made of durable plastic material, which is safe to children. They are also easy to assemble. It is suitable for 4-9 years old children.
【Develop Creative Abilities】During playing this marble run toy set, Children have to read the user manual very carefully to make all these pieces assembled together. This process helps improving children's logical thinking and understanding ability, spatial imagination, problem solving skills and making kids become more patient.
【Bring Much Fun To Kids】The marble run set includes many pieces, which leads to more possibilities of construction. Children can get lots of fun and strong sense of achievement by completing the assembly, so they will immerse in playing it for hours.
【Amazing Gift & Most Satisfied Service】This amazing marble run set is an amazing gift for children. We are responsible for all customers, so should you have any problems or not satisfied with the product, Please feel free to let us know. We will provide you the most satisfied service and solution.
描述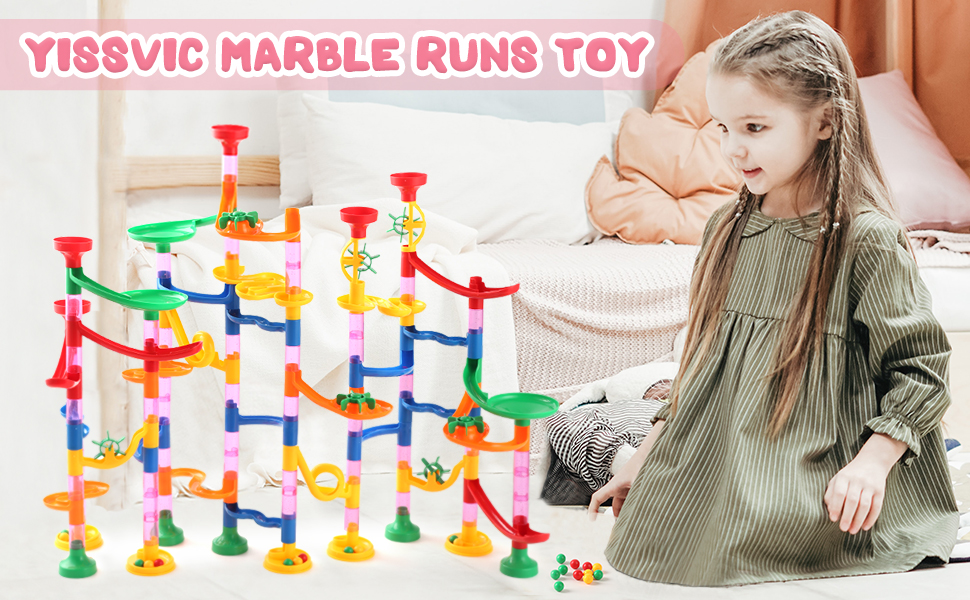 YISSVIC Marble Run Set 133 Pcs Amazing Gift for Children
Help Improving:
Spatial Imagination and Construction. Assemble all the pieces together requires kids to have a better spatial imagination and understanding, besides, it also needs kids to be more careful and patient.
Problem Solving Ability. During assembling, children may come across all kinds of difficulties, they have to keep on finding solutions and go on the next steps. This process has so many challenges and fun.
Improving Concentration. Kids will love playing this marble run toy, as it has much fun and more possibilities. So they will immerse in playing it for hours.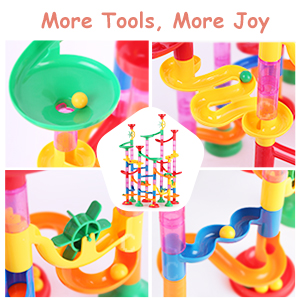 Amazing Run Run Run Journey
Drop a marble onto the track, the marble is going through the Windmills, S-curves, U-turn slides, all these twisting, spinning and jumping tracks will bring lots of fun.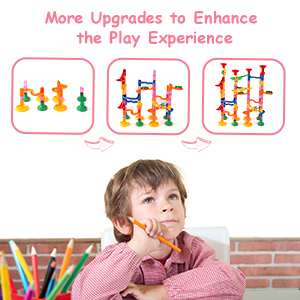 STEM Learning & Developing Skills
Marble run set provides an opportunity for STEM learning during playing. It develps logic, creative play, basic physics, fine-motor skills and problem-solving skills.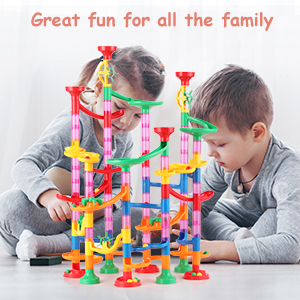 Play with Friends
Playing this marble run set is a good chance to improve group working and communication ability. Having a happy game time together.