$12.99
[Large Capacity] The capacity of this soap dispenser is 350ML (11.8oz), large enough to avoid adding soap very frequently. Transparent soap tank design for you to know the remaining amount of soap at any time and add soap in time
[Automatic And Touchless] This touchless soap dispenser using infrared sensors with fully automatic sensing system, 4cm detection distance (from the top), very sensitive
[One Button Operation] One key switch to turn off/on, long press for 3 seconds to choose high/low soap modes. High foaming volume is 1.10g and low foaming volume is 0.55g
[High Quality] This automatic soap dispenser is made of ABS which is durable and won't rust. Powered by 3 AA batteries (Not included), very convenient
[Water Saving] To use liquid soap with this hand soap dispenser, you have to dilute the soap with water in a ratio of 1: 4, stir until it dissolved with water. If the mixed liquid generated lots of foam, it means the proportion is correct
描述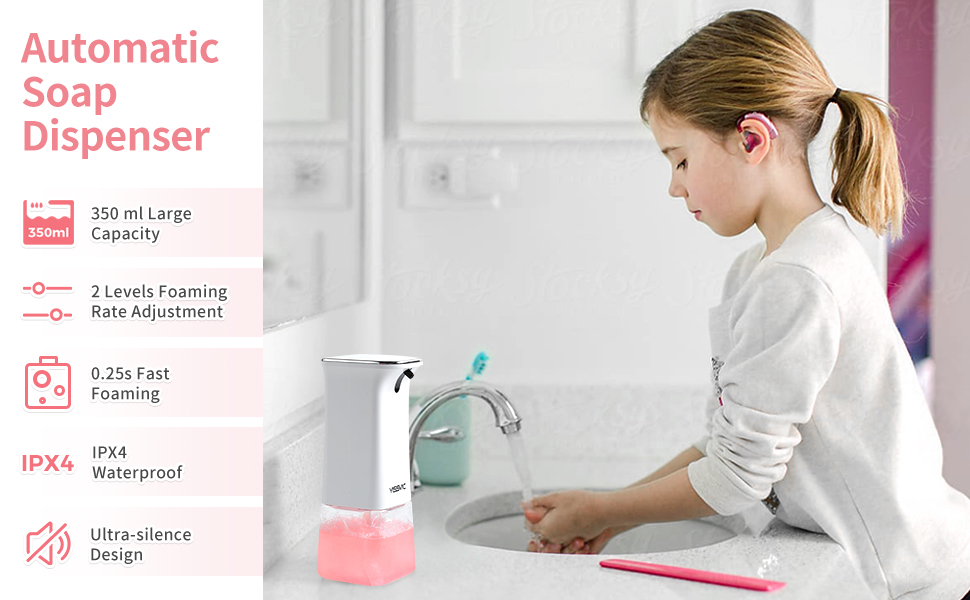 Washing hands is one way to keep ourselves healthy, you must have a soap dispenser. Automatic soap dispenser is very convenient on our life. The biggest and most important advantage of an automatic soap dispenser compared to a regular one is the fact you can use them without actually touching them. It delivers a standardized dose of soap every time which is pretty cool and convenient as well.
YISSVIC automatic soap dispenser has 350ml large capacity which you can add more liquid soap at once and avoid adding so frequently. 2 foaming modes you can choose, best soap dispenser for your home.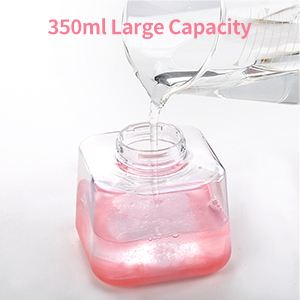 350 ML Large Capacity
350ML (11.8oz) with visible volume, this hand soap dispenser is large enough to avoid adding soap very frequently and you can check volume at a glance.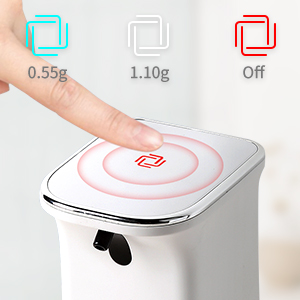 2 Adjustable Soap Levels
2 adjustable soap liquid levels which you can adjust by touching the power button, white light is large volume (0.035oz/1.10g) and blue light is small volume(0.021oz/0.55g).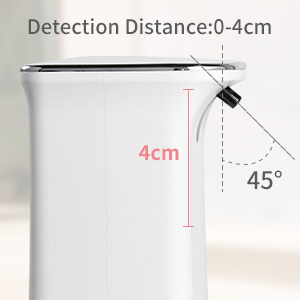 Touchless Soap Dispenser
Touchless design, the ultra-fast acquisition time sensor response is about 0.25 seconds, and the detection distanece is about 4 cm.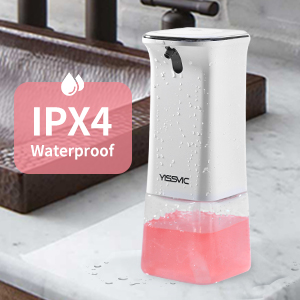 IPX4 Waterproof
IPX4 waterproof so you do not worry that it will damage in humid environment, perfect for bathrooms, kitchens, hotel, hospital, schools, restaurant, office clinics.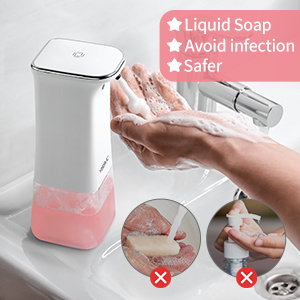 Safe and Reliable
Do not touch the hand soap dispenser anyway so you do not worry that someone make the automatic soap dispenser "dirty". Powered by 3 AA batteries (Not included), very convenient.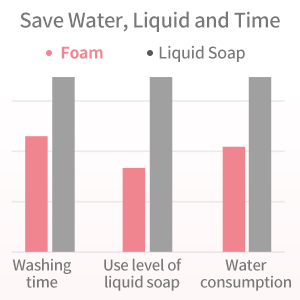 Economy
Save your time, water and soap liquid with this soap foam dispenser.