$29.99
【Improved soldering iron】This wood burning kit with user-friendly design and anti-fatigue which you feel comfortable. And the wood burning set comes with ergonomic silicone handle, resistant to a high temperature to avoid burning yourself
【Fast heating and adjustable temperature】With better quality, the 60W soldering iron heats up very quickly and the wood burning pen kits have a temperature dial with a range of 200 ℃ to 450 ℃
【Pyrography on wood and leather】This pyrography kit is suitable for all kinds of handicrafts such as pyrography on wood, leather, and cork
【Appliance repair】The wood burning tool is perfect for all types of electronics maintenance, such as circuit boards and electronic components
【Multi-tool pyrography kit】Stainless steel sleeve, 33 interchangeable wood burning tips to meet the different needs of the work such as woodcarving, pyrography on leather and electric welding
描述

15 Stage Powerful Filtration
YISSVIC believes that this kit will exceed your expectations with its Quality & Durability compared to any products in its class.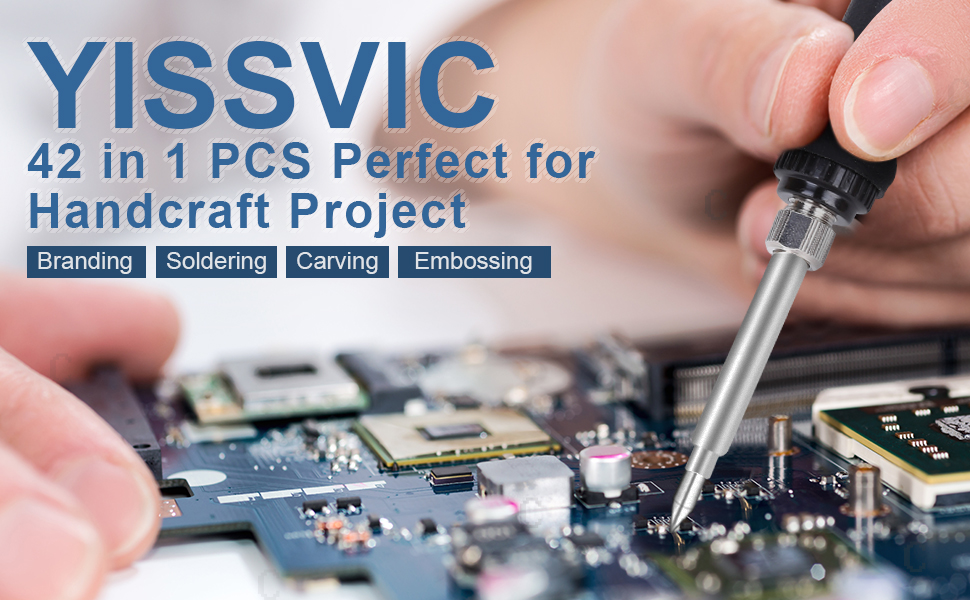 Meet All Your Needs and Satisfy Your Passion
The wood burning kit is suitable for beginners, experienced and experts. Which means you can start your project without having to do too much research or consult a professional to teach you
This wood burning kit can meet the various needs of pyrography artists, hobbyists, craftsmen and artists. It is suitable for wood burning, leather making, paper making, hot knife cutting, embossing and calligraphy
Ideas for DIY Halloween decoration, birthday party, and Christmas, Give your home a festive makeover
Convenient and Safe Design
Fast Heating: Get quick warm-up tools. You don't need to sit there waiting for your tool to heat up
Variable Temperature: Some wood burners can only keep heating once, But ours can use the wood burning pen to adjust the temperature as needed for best performance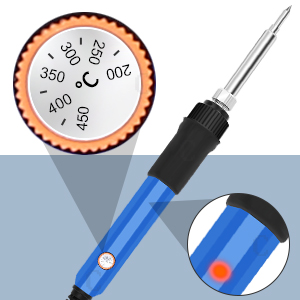 Warm Tips:
1. Will shorten the life of the iron after long-term use. Please turn off 5min after using more than 20min.
2. This iron head and heating pipe are made of iron. Metal might brittle at high temperature, which is easier to break. When used, please do not press too hard. At the time of cooling, please stand soldering iron to avoid falling.
3. This product is only recommended for soldering and hot wood.
4. Smoking is a normal phenomenon when heating. Please pay attention to ventilation.
5. If the iron head blackening, please surface oxide with diamond off, and then plug in the power, quickly dip, which can be cleaned of oxide.
6. Sponge plus an appropriate amount of water, and then tip can be cleaned after wet.
Input Voltage: 110V
Power: 60W
Current: AC
Temperature Range: 200 ℃ to 450 ℃
Below 200℃, for leather, soft plastic, synthetic fabrics, wax
200~300℃, for cork, iron-on embellishments, hard plastic, leather, wood
300~400℃, for cork, natural fabrics, paper, stencil cutting, wood
Above 400℃,for ceramics, foam core board, foam pumpkins, paper, soldering, wood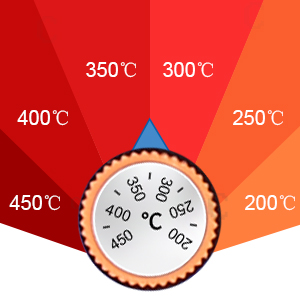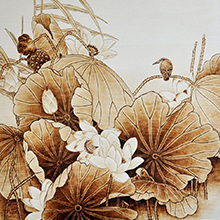 Embossing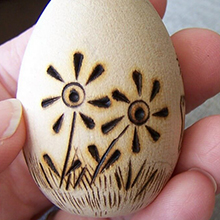 Lettering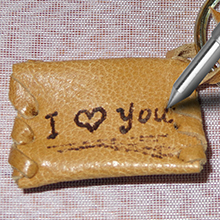 Engraving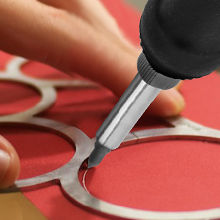 DIY Crafts