$31.99
Dimensions: This live animal trap is 11.02″x 4.5″x 5.91″. Great humane trap for small sized animal
Humane: Our mouse traps is no poisons, chemicals, sprays, or glues. Does not kill or hurt the animal
Effective: This cage trap with spring-loaded trigger action door, ideal for catching fast-paced pest
Reusable:After releasing the animal, you can use the rat trap again saving you money
Recommended: This mouse traps suitable for indoor and outdoor use in homes, gardens,farms or so on
描述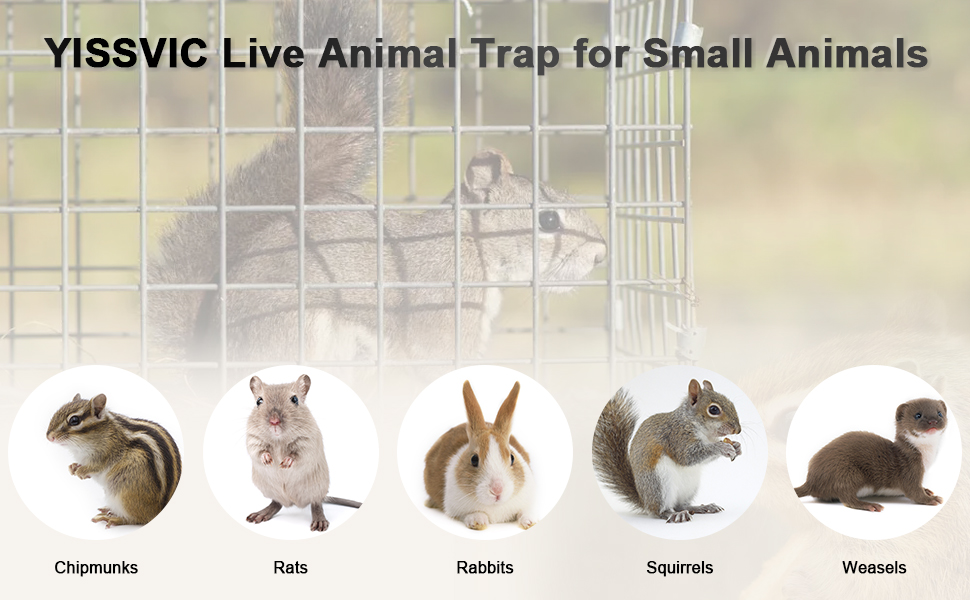 YISSVIC 2 pack rat trap is specially designed for resolving the problem in a non-toxic and safe way – easy to use and capture animals alive.
This live animal trap has a clever design that will catch even light weight animals like small mice. YISSVIC mouse trap is ideal for trapping Small Rodents, Mouse, Rat, Jerboa, Hamster, Chipmunk, Chinchilla and similar-size nuisance animals.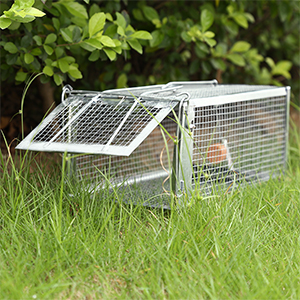 Set the live animal trap in the location of the nuisance animal. You can camouflage the rat trap by placing twigs and leaves on top. You can also leave an unset baited trap for a few days to entice the animal.
Animals can become stressed if caged for long periods of time. Hot and cold weather conditions can also harm the animal.
Notices:
Try different baits if you do not get mice caught, different baits have different attraction to mice.
Refresh bait every time you clear the trap, or every few days if no mice caught yet.
Wear gloves when handling the trap to protect your family and you away from possible virus.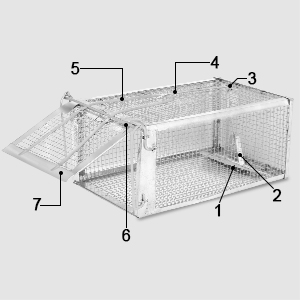 Bait Hook
Bait Plate
Suspension Rod
Compression Bar
Door Handle
Cage lock
Cage Door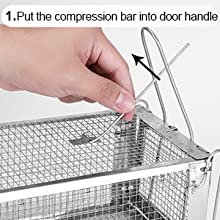 Set up the door handle of mouse traps and put lever through the handle.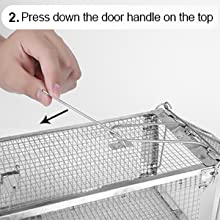 Pull up the door lock to top and push down the door handle of rat traps.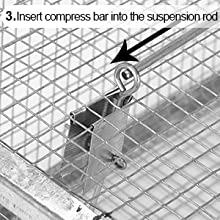 Make sure trigger grasp the lever.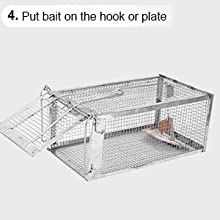 Put baits on the trigger plate & rat trap is now set.