$21.99
【 180° Rotated Projection Clock for Bedrooms 】 Rotating the focus knob to project the time clearly on ceiling or wall from maximum 3m distance. Long press the "VOL/PROJECTION" button can flip over the projection image, slightly press it to turn UP/DOWN/OFF the projection brightness.
【 76-108Mhz FM Radio Clock with Sleep Timer 】Semi-automatic searching channels by long pressing the "UP" or "DOWN" button, you can easily save up to 10 FM radio stations with 15 levels volume adjustable. Setting the radio play time within 90minutes allows you to fall asleep in ease. Radio will automatically turn off after the specified time.
【 Clock with Plug & USB Charging Port & Back-up Battery 】Plugged the electric clock in with included adapter, you can easily charge your phones or iPad or laptops by its USB output interface. The replaceable built-in battery can memory all your settings if there's a power outage or you unplug it to move elsewhere.
【 6.3" Screen Led Alarm Clock with 3+OFF Brightness 】Large face with 2.3" high white numbers enables you know the accurate time at a glance.3 adjustable brightness plus complete OFF function meets all people's need. Its 12/24 Hour switch allows you to set it in standard time or military time as you like. NOTE: when setting it as a 12-hour clock, if nothing shows up then it is automatically AM.
【 Easy Programmed Digital Clock with 9mins Snooze 】Set the alarm with the incrementally louder ringtone, you won't be jarred awake anymore. When alarm rings, press the snooze button on top and you can enjoy an additional 9-minute doze; Or you can press other buttons on top to stop it. To cancel the alarm, please push the alarm bar on clock back to the "OFF" position.
描述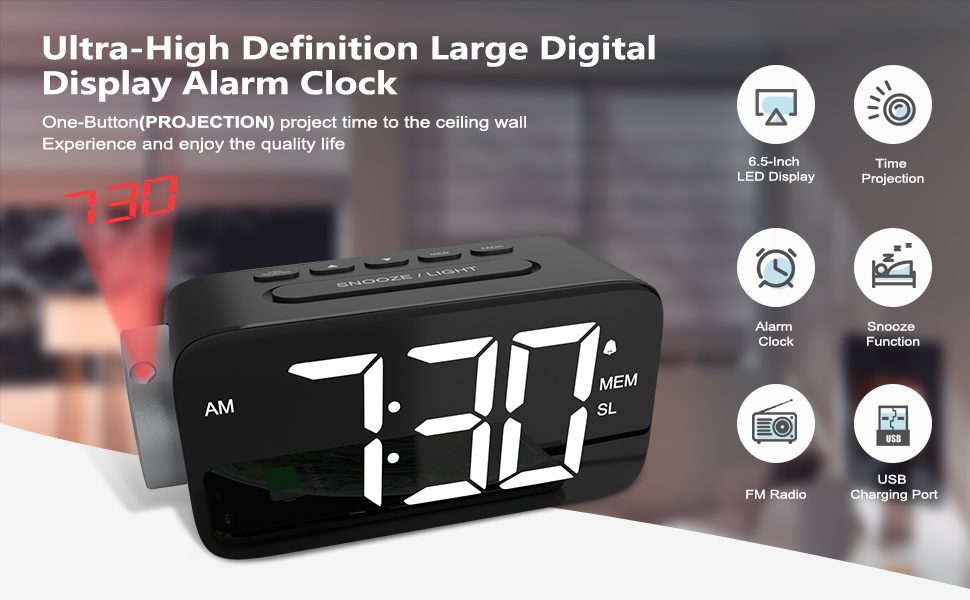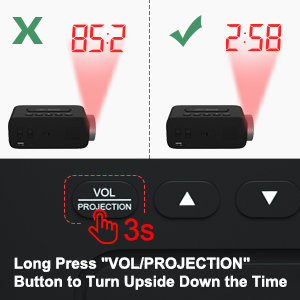 180° Filp Over Projection Time
Want time to be projected on the ceiling? Or projected on the wall opposite the bed?
No problem, our 180-degree projection alarm clock can satisfy you easily.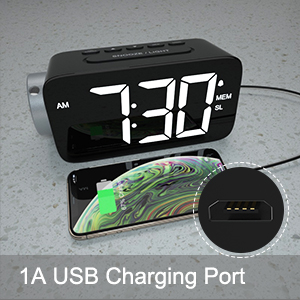 Convenient USB Phone Charger
Is the socket always insufficient? The cellphone charging cable is always not long enough?
Don't worry, the USB charging port that comes with our alarm clock can easily solve this problem.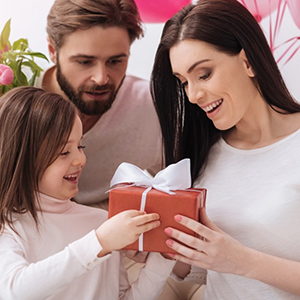 Great Gift for Family
Still having trouble in finding a gift? Still being worried that the packaging is not decent enough?
GIft boxed YISSVIC radio alarm clock help you free of the package trouble. Besides, isn't it a good idea to send time as gift of Christmas, Birthday,etc? It can also help you get rid of the additive phone.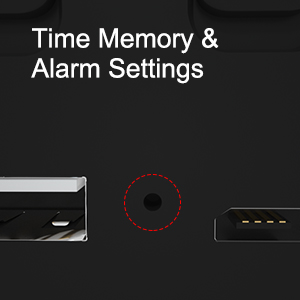 Built-in Backup Battery for Memory
With the included lithium battery, YISSVIC projection clock can easily remember all settings in case of power outage.
NOTE: There will be no time displaying when it is poweroutage or unpluged.
Technical Parameter
FM Radio Frequency: 76-108Mhz
Available Radio Playing Time Setting: 5/15/30/45/60/75/90 minutes
Preset FM Radio Channels: up to 10.
USB Charging Port Output: 5V1A
Packing List: 1xClock with Plug, 1xManual & Gift Box.
Power Cord Length: 3.94Ft /1.2m