$19.96
Premium 2 Pack Gymnastic Rings with Straps: 2 pack Gymnastic Rings with straps and adjusting buckles,ABS plastic material and 28mm thickness, are capable of supporting up to1400 lbs as the weight of 7 muscle men with extra wide for comfortable grip.
Bodyweight Workout and Strength Training Rings: Full body workout at home with our Olympic Gymnastics Rings with mounting hooks and adjustable body weight straps.
Multifunctional Exercise Rings For Home: Engage your muscles and core with exercises such as pull ups, push ups, dips, rows, muscle ups, chest flies and so on for a functional and varied free range of movement. Treat pains in the cervical vertebra and hunch back.Also good for kids swings
YISSVIC Exercise Rings Package Dimension: 9.72 X 9.69 X 3.23 inches/ Unit Weight: 3.55 pounds/diameter: 9.05 inch/Ring thickness: 1.25″ /Strap length: 15ft.Easy to set up by tying in the beam or wall bar to use and adjust, providing your with a great home gym substitute.
Easy to Install and Use Pull Up Rings: Only a few minutes to install the exercise rings. First hang the strap through your mounting structure, then attach the gymnastic ring to the strap, Final fit the ring strap through the buckle in the right direction and have them on forwards while pressing the buckle to fix.
描述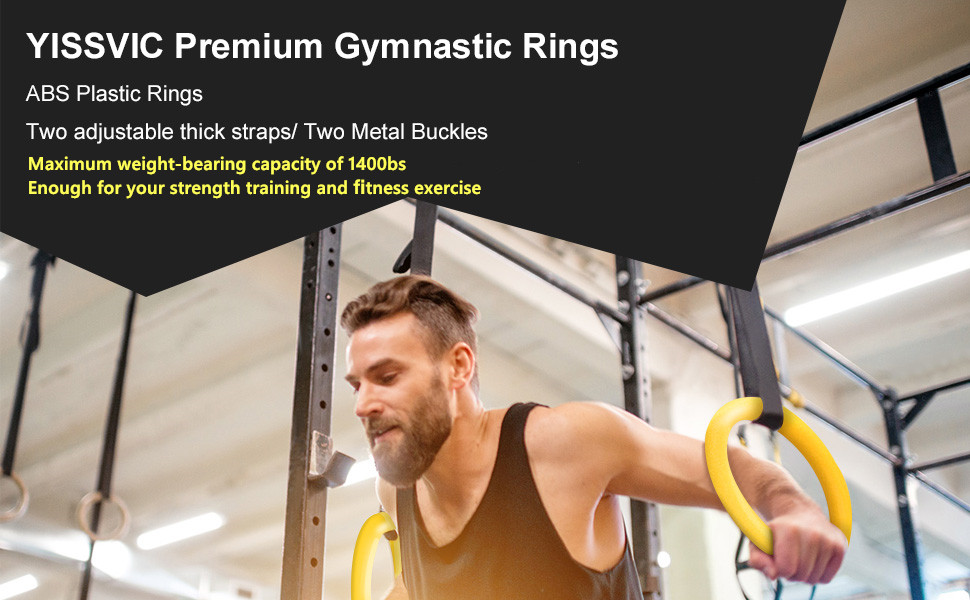 YISSVIC Gymnastic Rings With Adjustable Straps for Crossfit and Workouts at Home Gym Garage Park Outdoor
What kind of quality can you expect from YISSVIC Gymnastic Rings?
You can build a gymnast physique with consistent ring workouts.
Heavy duty, sturdy, durable, high quality materials: Get strong, lean and muscular with ring workouts.
These rings are an amazing training tool for athletes of all levels whether beginner, intermediate, or elite.
Gymnasts who perform on the rings arguably have the most lean, and aesthetically pleasing physiques in all of sports.
You get a great bodyweight workout, letting the rings move freely so that you can train your core to the max because of the rings instability and free movement.
GOOD GYMNASTIC RINGS TO PASS YOUR TIME IN YOUR FREE TIME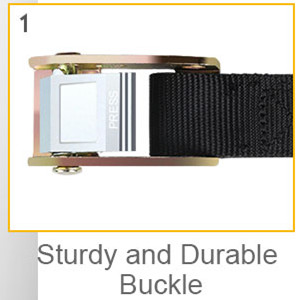 These are very well made and easily adjustable.
You can use them hanging from a tree
Supports muscle-ups, pushups, dips, pullups, chest flyes and many exercises.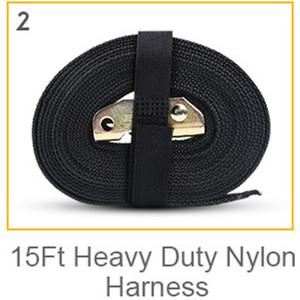 The longer and wider well-made straps are very strong to ensure safety.
You could adjust their length easily according to your needs.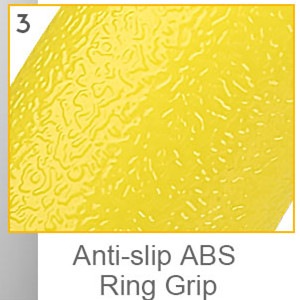 The threaded design surface of YISSVIC Gymnastic Rings will maximizes the friction.
prevent hands from slipping after sweating.
How much weight can the buckle handle without slipping?
About 1400
Not sure exactly, but similar products claim it can handle 1200 pounds.It is better quality with this pull up rings.
The height of the rings is EASILY ADJUSTABLE for any height whether short or tall.
Serrated edge buckle to anti-slip of the strap.
The interior of the buckles adopts serrated contact surface, so the biting force of them becomes stronger and you will be safer.
Strap length: 15ft
Ring diameter: 9.05 inch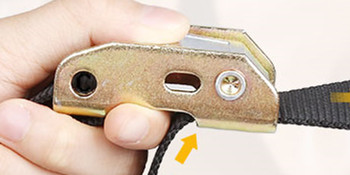 Serrated edge buckle
Please install the straps in the right direction.
From the picture below, the strap should cross from the serrated edge buckle bottom and inner to outer.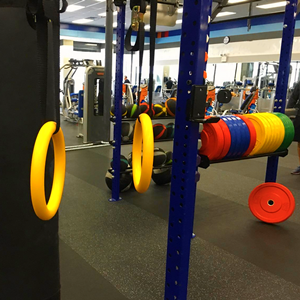 Pull Up Rings for Gym Use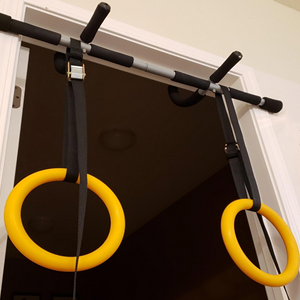 Exercise Rings for Home Use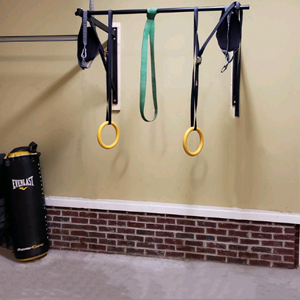 Gymnastic Rings for Garage Use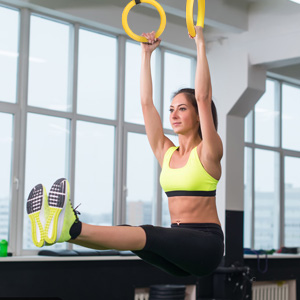 Used like trapeze rings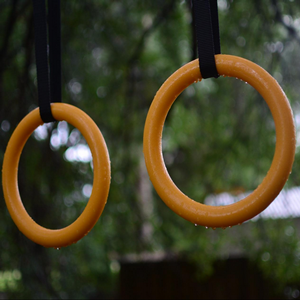 Pull Up Rings for Outdoor Use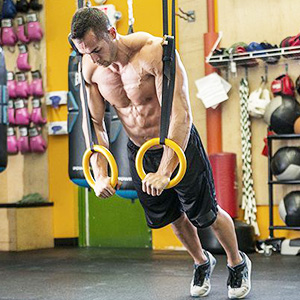 Gymnastic Rings for Muscle Training